We raise grass fed beef here at Prineville Honey Bee Haven. Our cattle are a heritage breed mixture of both Belted Galloway and Dexter cattle. Our calving season this year will be in early September. We offer ground beef throughout the year, sell heifers or cow/calf pairs in the spring, and sell steer butcher portions in the fall. Our 2017 steers will be available in October. Please contact us through the contact link to secure your portion. You can purchase beef in 1/8, 1/2, 3/4, or whole sections with your choice of cuts. We will provide you with a cut sheet to indicate your preferences and support you in any way through the process.
Click on the farm products link on the home page to contact us about reserving your beef.
http://www.prinevillehoneybeehaven.com/new-products/grass-fed-beef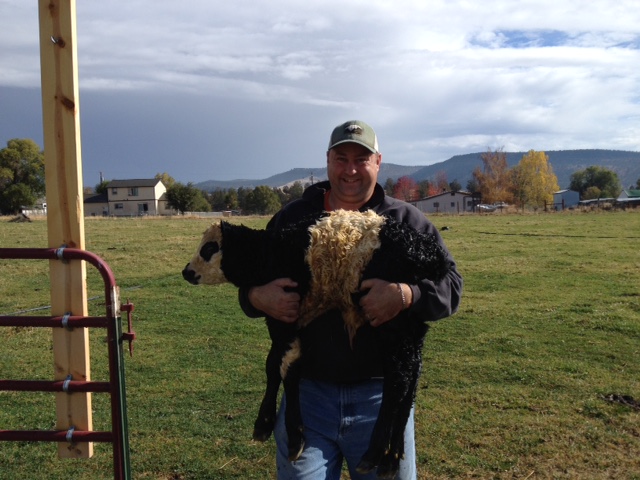 Here at Prineville Honey Bee Haven we offer fair pricing for our grass fed beef. Our cattle are raised hormone free and live only on local grass, hay, and alfalfa. For $5 a pound (including cut and wrap processing fees), you can enjoy our beef. We will help you select packaging sizes, cut options and lean burger percentage that matches your preferences. Beef is offered on a first come, first serve basis with a small deposit. Contact us through the website for more information.